Our services as a Corporate Design Agency
Our Process as a Corporate Design Agency
01. Definition and Consultation
In the first step, we try to find out where your roots lie, who you are, what makes your company special and how you want to be perceived in the future.
02. Analysis
After the corporate identity is clearly defined, we carry out various analyzes to get a better feeling for your target group and the market.
03. Brainstorm
In brainstorming sessions, we develop, collect and discuss ideas for a goal-oriented, creative and convincing corporate design concept.
04. Concept Development
Based on our research, analyzes and ideas, our strategists, designers and content experts develop tailor-made concepts for your brand.
05. Feedback Loops
In various feedback loops, we ensure our work stays on the right track, achieving results that precisely reflect your identity, values, and visions.
06. Implementation and Adaptation
After both sides are confident in the new Corporate Design, we create a Corporate Styleguide for consistent brand management and incorporate the new Corporate Design across all channels.
With a well thought-out and target group-oriented corporate design, we ensure that your brand...
The Right Agency Selection
Choosing the right corporate design agency is no simple task, for it concerns the future appearance that may determine success and failure. If you are unsure, we always recommend allocating a small portion of the budget to let the favored agencies create an initial approach to the corporate design. This way, you can gain a clearer picture of the quality of work, communication, and design direction for your unique enterprise. On this foundation, the decision for the right corporate design agency becomes much simpler and more goal-oriented.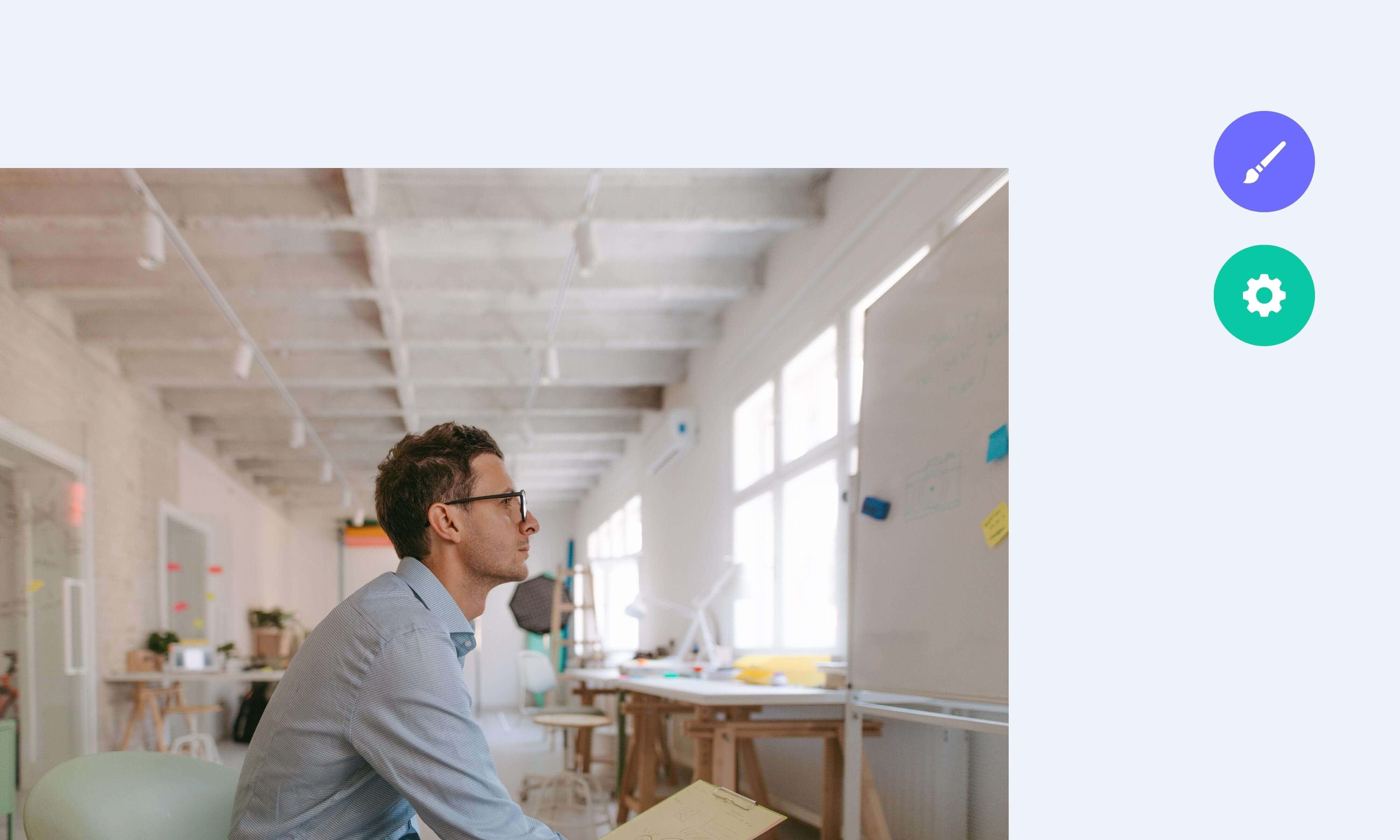 Your Project is in Good Hands
We create unique and focused corporate designs that ensure your company presentation leaves an extraordinary impression and provides real added value to your brand.
What is the difference between Corporate Design and Corporate Identity?
The Corporate Design is part of Corporate Identity, and represents the visual design of all elements that shape a company's public image. This includes colors, fonts, imagery, typography, and much more. Corporate Design may be strongly rooted in a company, but it can also change from time to time. Corporate Identity is the self-image of a company, encompassing Corporate Communication, Corporate Behaviour, and Corporate Design. Corporate Identity has an impact on the brand, the product, and the company itself.
Why is a corporate design so important?
The Corporate Design establishes the first and most crucial connection with customers, ensuring recognition value and a cohesive appearance. It bestows the brand with a visual identity, creating an emotional link to the company. It distinguishes from competitors while also providing an opportunity to exude professionalism and quality. With a Corporate Design, the target audience is engaged simply and effectively, introducing them to the brand and fostering loyalty to the enterprise.
What is the difference between Corporate Design and Brand Design?
The Corporate Design is the visual identity of a company, ensuring the proper and cohesive presentation of the brand. The Brand Design evolves from the Corporate Design and can be developed individually for multiple brands within a company.
What are Corporate Style Guides?
A Corporate Style Guide is a manual that collects, describes, organizes, and communicates all elements of a brand's Corporate Design. Style Guides include elements such as colors, fonts, and the appearance of digital and analog products. With a Corporate Style Guide, all departments within a company can effortlessly receive clear and consistent guidelines for the appearance of every element. An essential aspect also involves describing the proper utilization of Corporate Design elements, ensuring a cohesive and purposeful design is achieved across all channels.
A good logo possesses the ability to grow beyond measure. It features an apt design language that truly represents a brand. In order to ensure all elements come together to create a coherent image, numerous aspects must be taken into account. The most crucial attributes of a logo include uniqueness, recognizability, and emotional appeal. These are conveyed through a versatile, simple, and timeless design, which can be utilized across all media and situations.
Do you also offer the modernization / further development of corporate designs?
We gladly take on the modernization or further development of your Corporate Design. With innovative ideas, keen insight into your business, and precise attention to detail, we create a company presentation that truly represents your current identity and sets you apart from the rest.