Web Design Agency from Berlin
High-End
Web Design
for Brands
with Claims.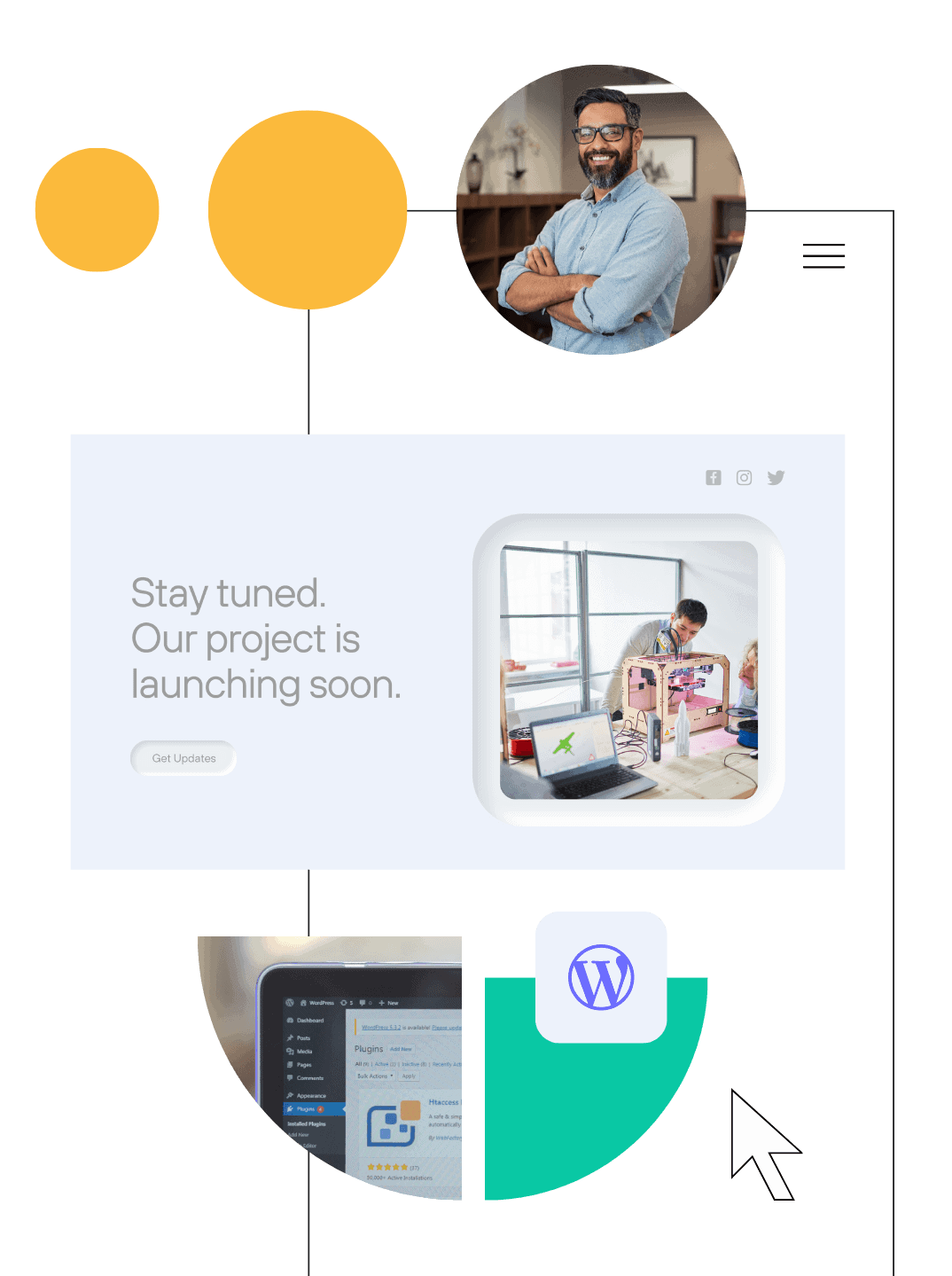 Strategic. Authentic. Thoughtful.
Each project we design and develop signifies a significant endeavor for our clients. It not only mirrors the brand or product, but often also serves as the first and pivotal touchpoint in customer interactions.
It is all the more important for us to understand your target group, your brand identity and your business model in order to develop holistic strategies, authentic designs and smart technical solutions that leave an extraordinary impression and convert your users into loyal customers.
Good design is not only about aesthetics; it strives to be strategic and unique, attracting and enticing users while authentically reflecting a brand's identity. Our goal is to develop precise design solutions that are purpose-driven and inspire people. 
Web Design
Click and gone - it's that quick. To pique a user's interest and encourage them to engage with your website, good web design must not only be visually appealing, but also well-thought-out, user-centric, and intuitive. As a passionate web design agency, we create tailored and target audience-focused designs for websites, shops, apps, and tools with that special something. Responsive web design and a clean technical solution that performs are a given for us.
Learn more
Corporate Design
A strong corporate design is essential for a thriving brand. It fosters trust and recognition, giving your business an identity that strengthens customer loyalty and ultimately leads to increased revenue. We help you select impactful colors, shapes, and fonts for your corporate identity, ensuring a cohesive theme that flows through all aspects of your company's presentation.
Learn more
UI/UX design
A good product design calls for in-depth analysis and a view from various perspectives, to captivate users at the first touchpoint and effectively connect them to your brand. We immerse ourselves in your product, your target audience, and your business model. We then create or optimize digital products and services that your customers will adore.
Learn more
Whether websites, online shops, digital platforms / services, automated processes or software applications - we bring your ideas and wishes into line with the technical possibilities of today and develop smart and clean solutions for digital projects of any size and complexity.
Web Development
As an interdisciplinary web design agency, our expertise spans beyond strategy and design to include the seamless programming of web projects of all shapes and sizes. Our focus is on performance, efficiency, and scalability, while also ensuring usability and added value for our clients. We guide you in selecting the most suitable system and bring your project to life in accordance with your vision and long-term objectives.
Learn more
WordPress
Depending on need, we develop websites, online stores, platforms, and digital services of all kinds and sizes using WordPress. Our focus is not only on intuitive usability, but also on efficiency, quick loading times, and high security standards. With WordPress, we know no technical boundaries.
Learn more
WooCommerce
The most used shop system in the world isn't Shopify or Magento, but the WordPress plugin WooCommerce. Thanks to our deep understanding of the CMS and our extensive experience with WooCommerce, we create online shops of any size that are not only beautiful, fast, and functional, but most importantly, they sell.
Learn more
Through regular updates, checks, backups and security measures, we ensure up-to-date and secure WordPress websites that are protected from attackers.
With the aim of delivering the best possible server performance, we offer our customers hosting on our powerful servers in Germany, including extensive firewall protection.
What our customers are saying.
Great care was given to me. Gratitude to BxW for dedicated hearts. Top marketing is yours. Design stands beyond others!

After two years of cooperation, I would like to thank the Webstars for their professional support.

Everyone is thrilled with my work. Once again, thank you to the entire team!

It was very good experience to work with Diewebstars team.
Amazing agencies!!! communicative , accurate , fast and even delivered more than ordered with no extra charge.

1a service and quick, reliable project execution. We're extremely happy with our website and are glad to be showcased as a reference.
Thank you BxW!

Are You Ready for the Next Step?